Hanoch Young
July 13th – 11:00 am
July 15th – 7:00 pm
Hanoch Young, renowned international speaker and author, is one of Israel's most dynamic Tour Guides. Having been born and raised in the Bronx, New York, Hanoch was involved with many Jewish activist causes while living in the US. Since fulfilling his dream to move to Israel, he has expanded his work to focus upon Building Bridges among all lovers of Israel, worldwide. Come hear his powerful testimoney.
We invite you to come and hear Hanoch Young speak on July 13th & 15th. Please call 813-654-2222 for more information and details.
Nati Rom – Lev Haolam
July 17th – 7:00 pm
Lev HaOlam is an organization that supports local Jewish business owners in Judea and Samaria who are suffering because of the anti-Israel Boycott, Divestment and Sanctions (BDS) movement. Lev Haolam gives pro-Israel individuals the opportunity to support these Jewish pioneers and their families through our Surprise Monthly Package Project. Members of Lev HaOlam receive monthly packages filled with products produced by the families and small businesses of Judea and Samaria. Come hear about how they are supporting the Land and People of Israel at Beit Tehila on July 17th at 7:00pm.
For more information and details, please call 813-654-2222.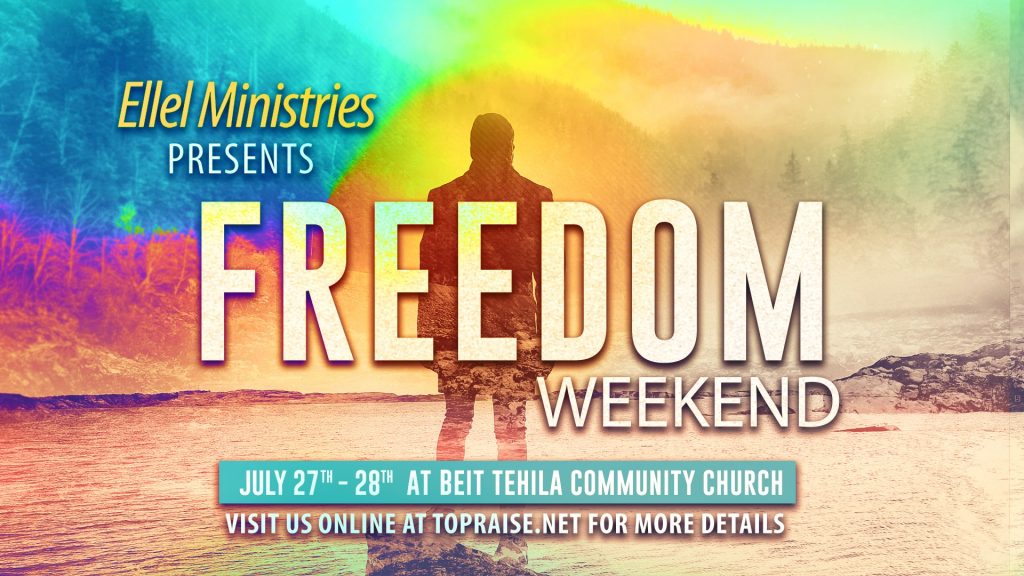 Freedom Weekend
July 27th & 28th
The experiences of life can leave us scared and damaged and if we don't seek help and healing from the Lord, we can quickly become weighed down and overwhelmed. Lots of people end up feeling stuck – believing the suffering and struggles they experience are just their lot in life and that they just need to make the best of it.
Jesus didn't die for us so we could simply "make the best of it"- He came for us to know LIFE, and HOPE, and for us to know freedom and purpose and the beauty and power of His love for each one of us – no exceptions! Jesus does still heal today and He is still very much in the business of restoring lives, healing relationships, bringing freedom from the enemy and mending broken hearts.
The Freedom Weekend is a great place to start out on your journey of healing and provides a wonderful opportunity for you to take time out with the Lord to receive from Him. The weekend will include times of worship, practical and biblical teaching, and prayer ministry in the conference setting.
We invite you to come and join us for this two day event. For more information, please call our ministry office at 813-654-2222.
Latte for Life
July 25th – 6:00 pm
We invite you to come and join us for this event. This is a Free Event, but you will still need to regiester to attend. For more information, please call our ministry office at 813-654-2222.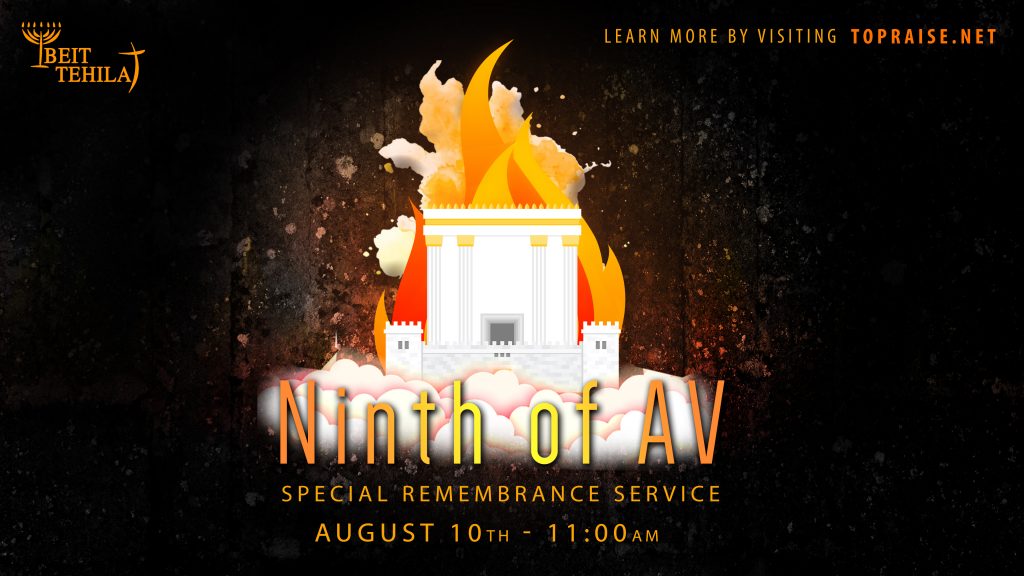 August 10th – 11:00 am
The name Tisha B'Av means, "the ninth (day) of the Hebrew month of Av." It is more commonly known today as the Ninth of Av. Tisha B'Av is a day of mourning to commemorate the many tragedies that have befallen the Children of Israel throughout history. Many of which coincidentally have occurred on the ninth of Av. On the Ninth of Av, both the First and Second Temples were destroyed. The expulsion of the Jews from Spain in 1492. On this day, the Nazis convene in Wannsee, Germany to finalize their plans for the complete destruction of Jews. It is a very sad day for God's people and it should never be forgotten. 
Due to these tragedies throughout history, it has only compounded the desire in the hearts of the Jewish people to reconstruct the Third Temple in Jerusalem. The Jewish people believe that when the Third Temple is rebuilt, it will signal for the Messiahs return to Israel. In preparation for the Messiahs return, the Jewish people have already started to reconstruct the tabernacle furniture and are collecting all the building materials needed to restore the third temple.  (Read more about this event by clicking here…)